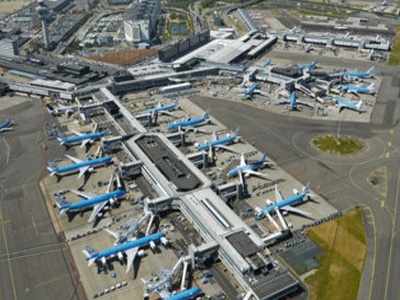 Gesprek over ontwikkeling Schiphol duurt voort ! De Omgevingsraad Schiphol heeft de afgelopen weken belangrijke stappen kunnen zetten in het gesprek over de toekomst van Schiphol tot en met 2030. Hiervoor zijn tal van gesprekken tussen de partijen en met de partijen gevoerd. Er is vrijdag geconstateerd dat er over tal van punten overeenstemming is bereikt.
Partijen delen met elkaar waar aandacht aan moet worden besteed. Dat gaat onder meer om veiligheid, bescherming van de gebieden aan de kop van de secundaire banen, meten van geluid, substitutie van vliegtuig naar trein, klimaat. Het gesprek gaat nu over de invulling van de voorwaarden die gesteld worden aan een gematigde en beheerste ontwikkeling en het moment waarop dan aan die ontwikkeling invulling wordt gegeven.
De voorzitter heeft geconstateerd dat het mogelijk is om tot een advies te komen in de eerste maand van volgend jaar. De samenhang tussen de ontwikkeling op Schiphol en de ontwikkeling op Lelystad is voor vrijwel alle delegaties aanleiding om aan te dringen op duidelijkheid over de overloopfunctie van Lelystad. Partijen hebben dat onderdeel nodig om tot een advies te komen.
PERSVERKLARING – Hoofddorp, 21 december 2018 – 14.00 uur
Informal translation
PRESS RELEASE
Hoofddorp, December 21, 2018 
Discussion about the development of Schiphol continues. 
The Environment Council Schiphol (ORS) requires more time for advice In the past few weeks, 
The Schiphol Environment Council has been able to take important steps in the discussion about Schiphol's future up to and including 2030. 
There have been numerous discussions between the parties and with the parties. It was noted today Friday 21 Dec. 2018 that agreement was reached on many points. 
The parties share with each other what needs to be addressed. This includes safety, protection of areas at the head of secondary runways, noise measuring, substitution from aircraft to train, climate. 
The discussion now concerns the interpretation of the conditions that are set for a moderate and controlled development and the moment at which this development will then be implemented. 
The chairman noted that it is possible to come to an advice in the first month of next year (Jan.2019)
The connection between the development at Schiphol and the development at Lelystad is a reason for almost all delegations to insist on clarity about the overflow function of Lelystad. The parties need that part to come to an advice.