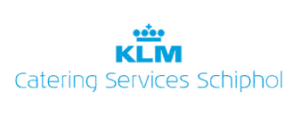 Inflight catering company – focused on your customer satisfaction
Largest airline caterer in the Netherlands KCS currently uses 82 catering trucks to service 60 daily Intercontinental and 250 Intra-European flights. All flights are daily supplied with the requested food items, beverages, newspapers, magazines, immigration forms, blankets & pillows, audio headsets and everything else your cabin crew may need to provide the very best service to your passengers.
Being the only caterer located directly at the ramp of Schiphol Airport your cabin crew always has the assurance any last minute requests are taken care of. On call 24/7, 365 days a year thanks to the effort of our 1350 dedicated and highly trained employees. All of us focused on your customer satisfaction, fulfilling your culinary and logistical wishes and needs.