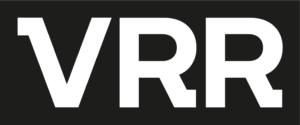 Container experts with an engineering mindset
VRR has been delivering perfect-fit air cargo products with world-class reliability and cutting-edge design since 1946.
Creating ULDs for the future—not just today—takes knowledge, skill and creativity. Not to mention advanced technology. And we pour tons of all four into every stage of production: from design and engineering to manufacturing and certification. When quality is your absolute priority, it's good to know that VRR has the expertise you demand.
Our products
Whatever size and shape of air cargo you'​re transporting, and whatever type of aircraft you use. VRR has the unit load device you're looking for right here. Just what you'd expect from an industry leader.
Our customers
We at VRR work with a lot of different companies and industries around the world. From airlines and express carriers to ULD leasing companies and high tech companies. The one thing they all have in common? They want a certified unit load device that fit their needs perfectly. We're happy to oblige.